Brands
Discover our brands
Go to MANN
MANN
More than 1,000 specialists in research and development, more than 16 filter elements manufactured per second, for 70 years MANN + HUMMEL is exhibiting an impressive track record.
Go to WIX
WIX
Wix Filter ofrece más de 16.000 filtros para máquinas, maquinaria pesada y equipos especiales, en los sectores agrícola, de construcción, industria forestal o marítima, entre otros.
Go to Donaldson
Donaldson
In 1915, Frank Donaldson, Sr. invented the first effective air purifier to protect the engine of a customer's agricultural tractor. Since then, we have continued to be the technological leader in our markets when using our innovative products to solve customers' filtering challenges.
Go to CM Filter
CM Filter
Today our brand CM filters allows us to select the best suppliers for each reference and this means that our loyal customers get the best value for money.
Go to HENGST
HENGST
Hengst offers a full range of filters for all types of engines. The complete product range includes Hengst filtration solutions for industry and environmental engineering
Go to Sakura
Sakura
Sakura Filters are manufactured by companies ADR Group, a group that has been providing automotive and industrial solutions for OEM / OES customers for over 40 years.
Go to RACOR PARKER
RACOR PARKER
Since 1969 Racor has a global presence, including fuel water separators filters, high flow filter vessels, oil filter systems, automatic transmission filters, engine air filters, filter systems and many crankcase ventilation other filtration solutions
Go to MAHLE
MAHLE
Global development partner for the automotive industry and engine, MAHLE offers systems exclusive competence in the areas of engine systems, filtration, electrical / mechatronics system, and thermal management
Go to STANADYNE
STANADYNE
Stanadyne has been at the forefront of future technology for over 135 years. The times and technologies have changed, but one thing has remained constant, passion and commitment and focus
About us
Filtros Castelló S.L
45 years in this area -- 2000 m2 -- 15000 part numbers in stock --
Since our beginnings, in 1976, in a small shop of spare parts for cars, founded by Mr. Castelló, till present days, under the direction of his son, Chema Castelló, the company keeps growing till over 2000 square meters, intended for warehouse, offices, front desk and with an approximated volume of 15000 references ready to serve, we are one of the largest filters warehouse in Europe and continue to grow every day.
Our goal

15.000 References

Filtration specialist

40 years in filtration field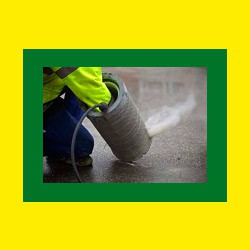 Is it worth cleaning a filter? When an air filter is in use, the filter element may be exposed to sustained loading temperature to 80 ° C with peak temperatures of 100th C, depending on the implementation. This involves aging and weakening of the filter medium. If the element is cleaned, the high mechanical load Read more about Is it worth cleaning a filter?[…]
Previous
Next